Beth Kauffman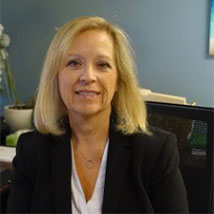 Beth Kauffman recently retired from Los Angeles Unified School District (LAUSD) as the Associate Superintendent overseeing the Division of Special Education. Beth was with LAUSD for 35 years and she first started her work in education as a school psychologist. She has a Bachelor's degree in Psychology from the University of California, San Diego and a Master's degree in Educational Psychology from the University of Southern California. Beth also holds a license as an Educational Psychologist. Beth and her husband, Lee, have lived in Thousand Oaks for over 35 years. Beth was president of the University Elementary PTA in 2000 and president of the Thousand Oaks High School Softball Booster Club from 2007-2009. Beth and Lee have two adult daughters. Beth is dedicated to early literacy for all children and enjoys traveling and reading.
Diana Cervantes

Diana Cervantes is Vice President of Community and Business Development for Premier America Credit Union and leads the Premier America Foundation. As a champion of change she has supported local communities for over twenty years by introducing responsible, affordable and transparent financial services for underserved and unbanked communities. Diana is a member of the City of Los Angeles Steering Committee, High-Cost Anti-Predatory Lending Advisory Committee and a (CTE) Career Technical Education Instructor. A native Californian, Diana was born in Los Angeles and has been a life-long resident of the San Fernando Valley with her husband and two children. Diana enjoys reading, camping and knitting for our deployed service members.
Kate Larsen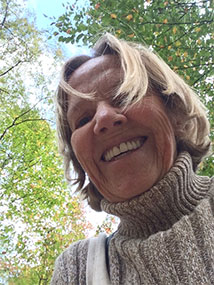 Kate Larsen was raised in Greenville, MI, a small town near Grand Rapids. Her mom was a librarian, and books, libraries, and education were encouraged by both parents. She has a BS in Psychology from Alma College and teaching credential from MSU. Residency brought her husband, Dr. Fran Larsen, to Ventura where they raised their three children. One great joy was introducing her kids and then grandkids to libraries. She taught many years at Cabrillo Middle School, mainly Language Arts and Social Sciences, and continues to substitute there.
Kathy Long

Born in Saginaw, Michigan. Graduated from Eastern Michigan University, BA in Education 1972. Worked in Detroit for Mayor's office 1979 to 1981. Moved to California in 1981. Worked for Los Angeles City Councilwoman Pat Russell 1982-1987. Moved to Ventura county 1988. Married Randy Long 1988 and opened a franchise pest control company, Fleabusters. We have one son, Austin/Grad Student CSUN/Physics. Worked for Ventura County Supervisor Maggie Erickson Kildee from 1991 to 1996 as Admin. Asst/Chief of Staff. Elected as County Supervisor Third District, serving from 1997 to 2017. Retired now. Serving on non-profit Boards: Ventura County Library Foundation Board; Camarillo Rotary-President 2018-2019; Camarillo Boys & Girls Club/Board, Health Care for Ventura County Foundation Board; Camarillo AAUW/Public Policy Chair; Ventura County Women's Political Council/PAC Co-Chair.
Marty Robinson
Marty Robinson, now retired, was the first woman appointed to lead the County of Ventura as its Chief Executive Officer. Earlier in her approximate 38 year career with the County she served as the director of the Resource Management Agency, Chief Deputy Administrative Officer in charge of various federal and state grant programs with the US Department of Housing and Urban Development, FEMA, and the Economic Development Administration. She also served as Union President of SEIU Local 535 and a labor contract negotiator. Marty currently serves on the Board of the Boys and Girls Club of Ventura and has been active as Co-chair for The American Cancer Society's Gala for two years.
Mi Kim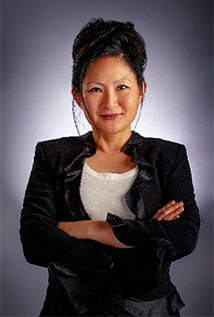 Mi Kim is our Ventura County Library Foundation attorney. As an attorney and adviser, Mi Kim brings exceptional litigation, trial, appellate, executive oversight, and policy development experience. She is our Ventura County Library Foundation attorney. Prior to opening her private practice, Mi was the agency executive appointed to fight endemic fraud across a complex medical delivery system regulated by state government, she established and oversaw the activities to curb fraud and protect workers and their employers. This work resulted in billions of dollars of cost savings to employers. Mi has successfully represented clients in significant and high-profile litigation and appellate matters impacting millions of employers and workers in federal and state courts and argued before the California Supreme Court. In addition to litigation, she performed high-level policy work – successfully proposing "fixes" on significant measures impacting employers and workers, resolving complex and sensitive policy and enforcement matters with favorable outcomes, and implementing workplace laws.
Prior to her public service career, Mi worked on sophisticated civil and criminal litigation, trial, and appellate matters at nationally prominent law firms. Her trial experience includes one of the longest federal jury trials in California on charges of tax evasion, bankruptcy fraud, and related money laundering.
As an eight-year-old, she immigrated to the United States and spent most of her childhood living on military bases, at times in rural and underserved areas. Aware of her privilege, Mi has dedicated her professional life to make direct, positive, and lasting impact through well-informed, evidence-based, and innovative policy and law.
She lives in Thousand Oaks, California, with her precocious and joyful ten-year-old daughter, a boxer dog, and three tabby cats.
Nancy Schram
Nancy Schram is Library Director for the Ventura County Library since December 2017. She joined the Ventura County Library System as the Deputy Library Director in 2016. Prior to that, she served as the Deputy Library Director and as Library Division Manager for the City of Thousand Oaks for nine years after having worked for the County of Los Angeles Public Library for 10 years. She has a master's degree in Library and Information Science from the University of Wisconsin, Milwaukee and is a member of three professional library associations.
Patti Walker
Patti Walker has lived in Fillmore for over 20 years. She was elected to three terms to the Fillmore City Council and is past Mayor. An active member of the Fillmore community, she is on the board of Soroptimist International, Fillmore, and sits as President of Fillmore Senior Center, Inc. Patti has been the President of Fillmore Friends of the Library for 11 years and has been a staunch defender of the programs and services libraries bring to their communities. She and her husband Steven have two adult daughters and three grandchildren, all who reside in Ventura County.
René Hohls
Learning Resource Specialist Curriculum and Instruction Department, Ventura County Office of Education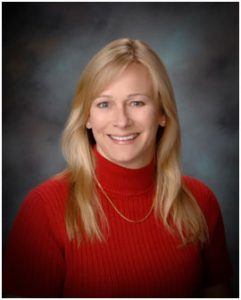 René has spent the last 10 years working in school libraries andproviding support for library staff in the County of Ventura. She works with area districts to assist withcurriculum review/adoption and offers trainings, resources and support to the library personnel through VCOE. René started as an American Red Cross volunteer in her daughter's school library while her family was stationed overseas where she found her passion in library services to children, eventually working in elementary and middle school libraries after moving to Newbury Park in 2007. With a BA in English Literature, she is currently working to complete her MLIS degree and Teacher Librarian credential. René is the current President of Ventura County Reading Association, a local non-profit group, and serves as Area 5 Director for the California Reading Association. A native Californian, she enjoys spending time outside with her two teenagers at the beach or in the redwoods and never passes up a good book.
Sandy Berg

As a member of the Ventura County Library Foundation, Sandy Berg is dedicated to bringing literacy and reading adventures to all. She retired in 2015 from a career with the American Cancer Society where she organized distinguished events in Beverly Hills, Santa Barbara and Ventura County. From 2000 to 2008 she served as a Trustee for the Pleasant Valley School District in Camarillo and in 2007 was recognized as Woman of the Year for the 37th Assembly District. She and husband Jeff live in Moorpark and enjoy traveling and spending time with their three children and six grandchildren.
Steve Brogden

Steve Brogden was director of Thousand Oaks Library for 14 years following his 10 years as deputy director. When he retired from Thousand Oaks Library in 2014, he returned to his original love in libraries by working a reference desk at CSU Channel Islands. "I loved what we, as a team, accomplished at Thousand Oaks Library, particularly the planning and construction of the 22,000 sq ft. Children's Library. And now I have the pleasure working with the students and faculty at CSUCI." Steve also presents live music concerts in the Four Friends Gallery in Thousand Oaks, which is owned by Larry Janss, a long-time contributor to cultural life in southern California.