Sandy Berg

As a member of the Ventura County Library Foundation, Sandy Berg is dedicated to bringing literacy and reading adventures to all. She retired in 2015 from a career with the American Cancer Society where she organized distinguished events in Beverly Hills, Santa Barbara and Ventura County. From 2000 to 2008 she served as a Trustee for the Pleasant Valley School District in Camarillo and in 2007 was recognized as Woman of the Year for the 37th Assembly District. She and husband Jeff live in Moorpark and enjoy traveling and spending time with their three children and six grandchildren.
Steve Brogden

Steve Brogden was director of Thousand Oaks Library for 14 years following his 10 years as deputy director. When he retired from Thousand Oaks Library in 2014, he returned to his original love in libraries by working a reference desk at CSU Channel Islands. "I loved what we, as a team, accomplished at Thousand Oaks Library, particularly the planning and construction of the 22,000 sq ft. Children's Library. And now I have the pleasure working with the students and faculty at CSUCI." Steve also presents live music concerts in the Four Friends Gallery in Thousand Oaks, which is owned by Larry Janss, a long-time contributor to cultural life in southern California.
Diana Cervantes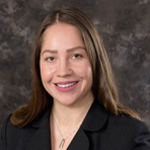 Diana Cervantes is Vice President of Community and Business Development for Premier America Credit Union and leads the Premier America Foundation. As a champion of change she has supported local communities for over twenty years by introducing responsible, affordable and transparent financial services for underserved and unbanked communities. Diana is a member of the City of Los Angeles Steering Committee, High-Cost Anti-Predatory Lending Advisory Committee and a (CTE) Career Technical Education Instructor. A native Californian, Diana was born in Los Angeles and has been a life-long resident of the San Fernando Valley with her husband and two children. Diana enjoys reading, camping and knitting for our deployed service members.
Laura D. Hernandez
Laura D. Hernandez is a current City Councilmember for the City of Port Hueneme. She retired from the Ventura County Sheriff's Office of Emergency Services (VCOES) in December 2012 where she served 16 years as the as the County's OES Manager. Ms. Hernandez reported to the Sheriff, the Ventura County Emergency Planning Council, and served as the Ventura County Operational Area Coordinator. Her responsibilities included overseeing the development and maintenance of a comprehensive all-hazard planning and response program for the County's ten cities, special districts, and the County's unincorporated areas.
Over the course of her career, Ms. Hernandez has responded to more than 20 major disasters serving as a member of the EOC Management Team. She also helped launch the Statewide Emergency Management Mutual Aid Assistance (EMMA) Program and served as President for the California Emergency Services Association from 1999 – 2002. During this time, Ms. Hernandez formed many key partnerships with multiple local, state, and Federal agencies, volunteer organizations, special districts, local non-profits, businesses, schools, the military and elected officials.
Following her retirement, Ms. Hernandez focused on her consulting business and focused on training and writing emergency plans for local businesses and government agencies. She also served as an Adjunct Professor for Cal State University Channel Islands and Cal State University Northridge where she taught Management and Human Resources. Laura also helps manage a family real estate business.
Prior to coming to Ventura County, Laura worked for the City of Pasadena, the City of Los Angeles, and the City of Santa Monica. With over 40 years of local government experience, Ms. Hernandez's brings working knowledge of emergency management, municipal services, public administration, and budgeting to the Port Hueneme City Council.
Ms. Hernandez was elected to the Port Hueneme City Council in 2018 receiving the highest number of votes. In 2019, she was elected as Mayor Pro Tem and became the City's Mayor in 2020. Laura was re-elected in 2022 and again was the top vote getter.  Laura's focus while on the City Council has been strategic planning, homelessness, coastal erosion, public safety, emergency preparedness, the environment, social justice, and regional collaboration, and public art. As an elected official, Ms. Hernandez believes in working cooperatively with all community stakeholders to address the many issues that face our communities. Laura has demonstrated leadership, professionalism, and a passion for public service while seeking to improve the quality of life for Port Hueneme and all Ventura County residents.
Born in St. Paul, Minnesota and raised in Santa Paula, Laura's family moved to Pasadena, Ca in the early 70s. Laura Hernandez has been a resident of Port Hueneme for over 25 years. She earned her bachelor's degree from UCSB and a Master of Science Degree in Public Administration from CSULA. She is a member of El Buen Pastor United Methodist Church in Santa Paula founded by her Grandfather. Laura practices yoga, loves to read, listen to music, enjoys art, and cares for her rescue cat named "Baby Boo". Each week she travels to her family's home in Pasadena to help care for her 96-year-old mom and sister who is suffering from Alzheimer's.
2022- 2023 Committee Assignments (City)
Chair – Port Hueneme Water Agency
Chair – Ventura County Regional Energy Alliance
Chair – Ventura Regional Sanitation District (VRSD) 2022
Vice Chair – Ventura Regional Sanitation District (VRSD) 2023
Vice Chair – California State University Site Authority
Member – Southern California Association of Governments (SCAG)
Regional Council Governing Board
Transportation Committee
Next Generation Infrastructure Committee
Legislative/Communications & Membership Committee
Member – Southern California Edison Advisory Committee
Member – Ventura County Continuum of Care Program
Alternate – Beach Erosion Authority for Clean Oceans and Nourishment   (BEACON)
Alternate – Sister City Committee
Site Co-Captain – Port Hueneme Annual Coastal Clean-Up
Lead – City Mural/Public Art Project
Other Committees (Non-City)
League of Women Voters California – State DEI Committee
League of Women Voters Ventura County – Chair DEI Committee
Ventura County Library Foundation (VCLF)
El Buen Pastor United Methodist Church, Santa Paula
Mi Kim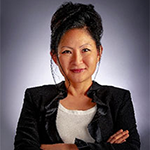 Mi Kim is our Ventura County Library Foundation attorney. As an attorney and adviser, Mi Kim brings exceptional litigation, trial, appellate, executive oversight, and policy development experience. She is our Ventura County Library Foundation attorney. Prior to opening her private practice, Mi was the agency executive appointed to fight endemic fraud across a complex medical delivery system regulated by state government, she established and oversaw the activities to curb fraud and protect workers and their employers. This work resulted in billions of dollars of cost savings to employers.  Mi has successfully represented clients in significant and high-profile litigation and appellate matters impacting millions of employers and workers in federal and state courts and argued before the California Supreme Court. In addition to litigation, she performed high-level policy work – successfully proposing "fixes" on significant measures impacting employers and workers, resolving complex and sensitive policy and enforcement matters with favorable outcomes, and implementing workplace laws.
Prior to her public service career, Mi worked on sophisticated civil and criminal litigation, trial, and appellate matters at nationally prominent law firms. Her trial experience includes one of the longest federal jury trials in California on charges of tax evasion, bankruptcy fraud, and related money laundering.
As an eight-year-old, she immigrated to the United States and spent most of her childhood living on military bases, at times in rural and underserved areas. Aware of her privilege, Mi has dedicated her professional life to make direct, positive, and lasting impact through well-informed, evidence-based, and innovative policy and law.
She lives in Thousand Oaks, California, with her precocious and joyful ten-year-old daughter, a boxer dog, and three tabby cats.
Kathy Long

Born in Saginaw, Michigan. Graduated from Eastern Michigan University, BA in Education 1972. Worked in Detroit for Mayor's office 1979 to 1981. Moved to California in 1981. Worked for Los Angeles City Councilwoman Pat Russell 1982-1987. Moved to Ventura county 1988. Married Randy Long 1988 and opened a franchise pest control company, Fleabusters. We have one son, Austin/Grad Student CSUN/Physics. Worked for Ventura County Supervisor Maggie Erickson Kildee from 1991 to 1996 as Admin. Asst/Chief of Staff. Elected as County Supervisor Third District, serving from 1997 to 2017. Retired now. Serving on non-profit Boards: Ventura County Library Foundation Board; Camarillo Rotary-President 2018-2019; Camarillo Boys & Girls Club/Board, Health Care for Ventura County Foundation Board; Camarillo AAUW/Public Policy Chair; Ventura County Women's Political Council/PAC Co-Chair.
Ashlee Nishiya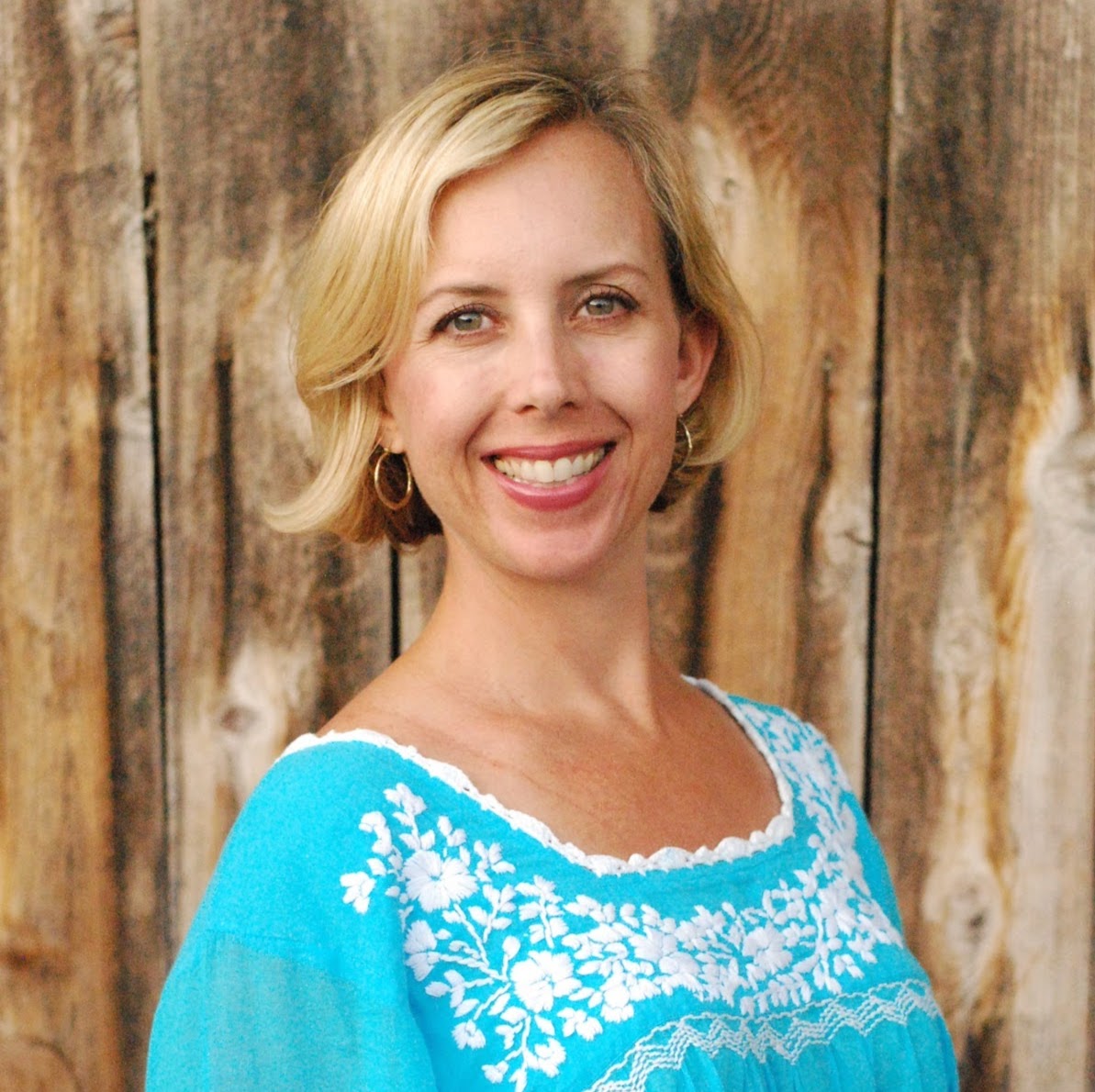 Ashlee Nishiya is a certified Teacher Librarian who has over 17 years of experience in education. She has successfully managed, maintained, and provided instruction and programming for students in Pre-K through 12th grade in California and Texas. In addition, she has worked in public libraries as a Children's Services Librarian and a Young Adult Librarian. Ashlee has taught English/ELA at the MS and HS level for over ten years. She has a Master's in English (2003) and a Master's of Library Science (2010). Her credentials and certifications include: Teacher Librarian Services, Single-Subject in English, and CLAD.
Ashlee was born and raised in Ojai, where her love for books, reading, and libraries began at the quaint library in downtown Ojai. After living in Santa Barbara, Hawaii, and Texas, she returned to Ojai where she lives with her husband and two children.
Mary Rees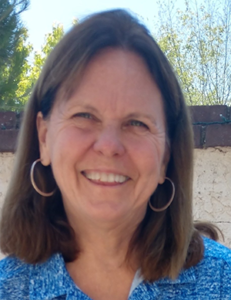 As a strong advocate for literacy, diversity, and access, Mary Rees is proud to be a member of the Ventura County Library Foundation.
She retired from Moorpark College as Interim Vice President of Academic Affairs.
She has over 20 years in higher education.
She served as a Trustee for the Oak Park Unified School District 2002-2010. She has served on various community groups including Commission for Human Concerns, Rancho Simi Recreation & Park, and Habitat for Humanity. Rees' background and advanced degree is in the biotech field where she holds several patent submissions. She enjoys traveling and spending time with her children and grandchildren.
Dr. Colleen Robertson
Dr. Colleen Robertson has been in the field of education for over three decades. She received her doctorate from Cal Lutheran University. She had the privilege of serving as Superintendent of the Somis Union School District for 9 years. Prior to that, she was in the Hueneme School District for 24 years where she worked as a teacher and administrator. She has also taught as an adjunct professor at CLU.
Dr. Robertson has served on the boards of: Habitat for Humanity, The Municipal Water Works #19 Advisory Board, Camarillo Health Care District Advisory Panel, CLU Dean's Executive Board, ACSA Charter 13 President, and Treasurer, CSUCI College Keys Advisory Board, CLU Reading Advisory Board and currently serves as the Treasurer for the Ventura County Library Foundation Board. She currently volunteers with the Somis Food Pantry and is a film reviewer for the Newport Film Festival. She is married to her wonderful husband, Gerry, and they live in a little paradise called Somis!
Marty Robinson
Marty Robinson, now retired, was the first woman appointed to lead the County of Ventura as its Chief Executive Officer. Earlier in her approximate 38 year career with the County she served as the director of the Resource Management Agency, Chief Deputy Administrative Officer in charge of various federal and state grant programs with the US Department of Housing and Urban Development, FEMA, and the Economic Development Administration. She also served as Union President of SEIU Local 535 and a labor contract negotiator. Marty currently serves on the Board of the Boys and Girls Club of Ventura and has been active as Co-chair for The American Cancer Society's Gala for two years.
Nancy Schram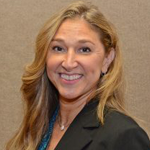 Nancy Schram has been the Library Director for the Ventura County Library since December 2017. She joined the Ventura County Library System as the Deputy Library Director in 2016. Prior to that, she worked for almost ten years for the City of Thousand Oaks Library as Deputy Library Director and Division Manager. She also worked nine years for the County of Los Angeles Public Library in several positions including Adult Literacy Coordinator and Branch Library Manager in both Westlake Village and Canyon Country, CA. She has worked as a professional librarian since 1994 and has a master's degree in Library and Information Science from the University of Wisconsin, Milwaukee. She is a longtime member of both the California Library Association and the American Library Association. She currently serves on the Board of Directors for CENIC, the Board of Directors for the California Library Association, the Administrative Council for the Southern California Library Cooperative, and is the current President of the California County Librarians Association.
Colleen Scott
Colleen Scott is a native Californian who has lived in Camarillo for 46 years. Her first 'real' job in the 70's was working for the Ventura County Library (H.P. Wright branch) as a page and later as the bookmobile driver. She has volunteered for many non-profits including Camarillo Hospice where she helped start the Camarillo Farmer's Market and the Tree of Life celebration.
Most recently, Colleen worked in the homeowner's association world where she started her own company in 1998 managing HOA's. She recently sold the company and now works part-time in the same industry for Community Associations Institute Channel Islands Chapter where she helps out with administrative tasks and educational events.
Kathy Thomson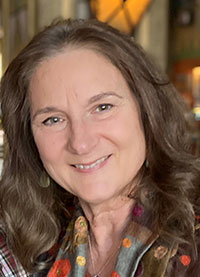 After a 10 year career with Merrill Lynch Capital Markets in Los Angeles, Kathy migrated to Ventura County to start a family and become more involved in the community. She served with several Ventura County departments including the District Attorney Child Support Division, the director's office at VCMC and the County Elections division. She also substitute teaches in person and online and has done so for 20 years. Her passion is education and literacy and her goal is to work with each child that she comes in contact with to make sure that he or she is reading at or above grade level so that they will have an opportunity for lifelong learning. She has also been past president and treasurer of Ventura Friends of the Library since 2010 and led the Friends participation in the opening of the Hill Road Library. She has also been helping out in the community by serving on a preschool board, coaching youth track, committee chairman of Cub Scout pack 3176, project leader for 4H and firmly commits herself to youth oriented organizations. Many of her hobbies include sailing the Channel Islands, book clubs, investments and hiking the hills of Ventura.
Patti Walker
Patti Walker has lived in Fillmore for over 20 years. She was elected to three terms to the Fillmore City Council and is past Mayor. An active member of the Fillmore community, she is on the board of Soroptimist International, Fillmore, and sits as President of Fillmore Senior Center, Inc. Patti has been the President of Fillmore Friends of the Library for 11 years and has been a staunch defender of the programs and services libraries bring to their communities. She and her husband Steven have two adult daughters and three grandchildren, all who reside in Ventura County.